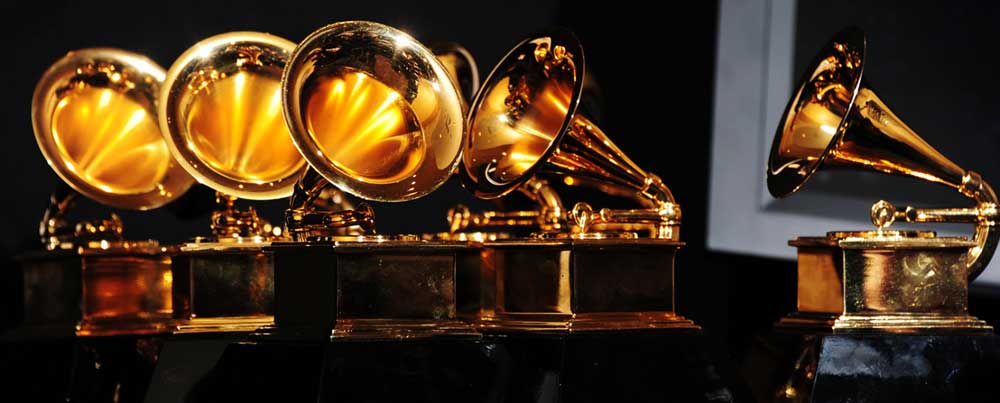 The awards process for the 60th Annual Grammy Awards begins today with 22,030 entries received by the Recording Academy consideration, with nominations to be announced Nov. 28. The total marks an increase from last year's 21,719 submissions.
Entries were due Aug. 23 and have since undergone a vetting process to verify eligibility in preparation for the first-round ballot, which voting members can access online today. Earlier this year, the Academy completed its annual review of awards rules and regulations and announced the transition to online voting, a move that provides the Recording Academy's more than 13,000 voting members greater access and flexibility than ever before. Music's Biggest Night will be broadcast on CBS live from Madison Square Garden on Jan. 28, 2018.
The eligibility period for the 60th Annual Grammy Awards was Oct. 1, 2016–Sept. 30, 2017. The Recording Academy laid out additional key dates and deadlines:
Oct. 16: First-round ballot access opens
Oct. 29: First-round ballot access closes
Nov. 28: 60th Grammy nominations announcement
Dec. 07: Final-round ballot access opens
Dec. 21: Final-round ballot access closes
Jan. 28: 60th Annual Grammy Awards
There are currently 30 fields in which to vote (general, pop, gospel, classical, etc.), with 84 distinct award categories across those fields.
Earlier this year the Academy announced that James Corden would be back to reprise his role as host of the Grammy Awards telecast, which marks its 48th consecutive year airing on CBS. To commemorate the return, the Recording Academy tapped director Spike Lee for the short NY Stories, featuring New York artists sharing tuneful tales of the city. The film, produced by TBWA\Chiat\Day, takes viewers on a musical tour from the Apollo Theater in Harlem to Jay Z's Marcy Projects in Bedford-Stuyvesant and neighborhoods and landmarks in between.
The Academy has created a helpful infographic explaining the Grammy Awards process and an instructional online voting video, available at grammy101.com. There is even an awards "help desk" (877-637-6816) to answer questions like "What is the difference between Record Of The Year and Song Of The Year?" (The Record Of The Year category recognizes the artist's performance as well as the overall contributions of the producer(s), recording engineer(s), and/or mixer(s), if other than the performing artist.The Song Of The Year category recognizes the songwriter(s) who wrote and composed the song.)
The Recording Academy is hoping for a robust electoral turnout, and leaving nothing to chance. As well they should extend every consideration: the only peer-recognized music award, the Grammy is considered the music industry's highest honor.