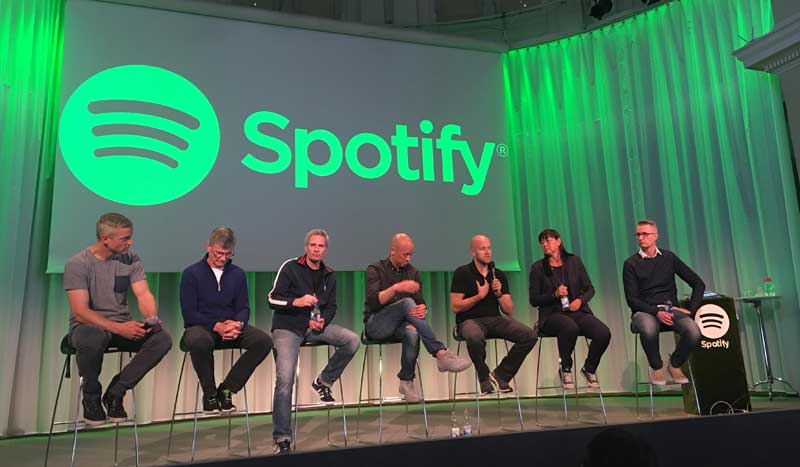 Spotify has closed a deal with its last major label holdout — Warner Music Group. Media reports emphasized the fact that Spotify would use its full house to power a listing on the New York Stock Exchange.
Universal signed in April and Sony was reported to have signed last month.
"It's taken us a while to get here, but it's been worth it, as we've arrived at a balanced set of future-focused deal terms," WMG chief digital officer Ole Obermann said. "Together with Spotify, we've found inventive ways to reinforce the value of music, create additional benefits for artists, and excite their fans all over the world. Even with the current pace of growth, there's still so much potential for music subscription to reach new audiences and territories."
"Our partnership with Warner Music Group will help grow the new music economy where millions of artists can instantly connect with fans, and millions of fans can instantly connect with artists,"  Spotify chief content officer Stefan Blom said.
Spotify's financial results for 2016 indicated the company's net loss increased from €231.4m in 2015 to €539.2m ($601.4m). While the Stockholm-based company's revenues grew from €1.93bn in 2015 to €2.93bn ($3.27bn) in 2016, the widening losses led to speculation as to the feasibility of its business model. While income grew by about 51% for the year, losses increased by a whopping 133%.