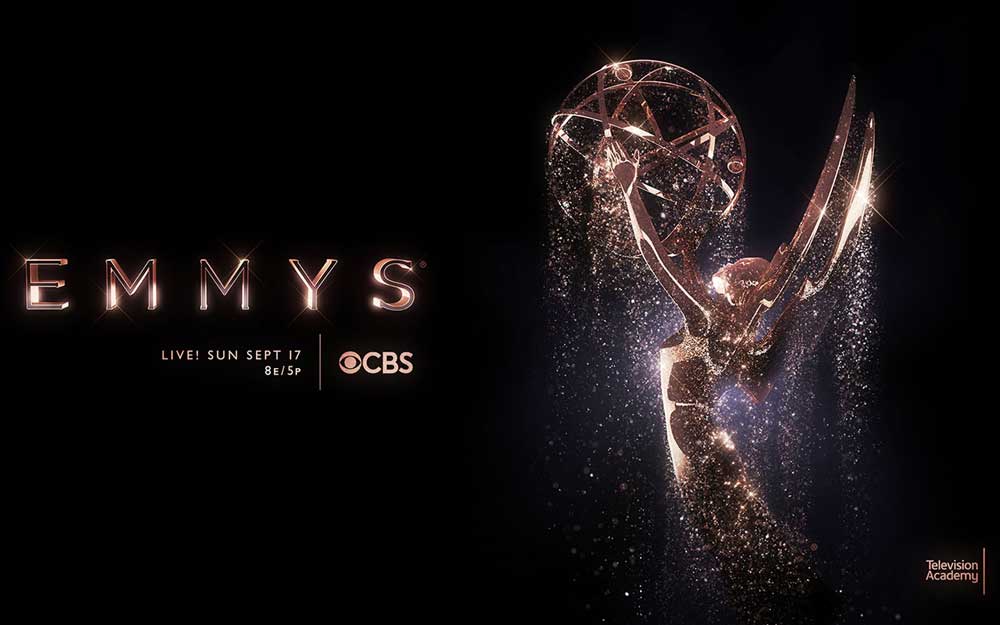 Who's got the clout when it comes to TV music? As it turns out, this year, ASCAP and BMI are almost evenly divided, with ASCAP representing 24 of the nominees in the six music categories, and BMI laying claim to 21.
"We are thrilled that ASCAP has taken the lion's share of this year's Emmy nominations in the musical categories," ASCAP senior vp membership Shawn Lemone said. "We congratulate our 24 nominated ASCAP composer members and are looking forward to what we are sure will be a memorable night on September 16!"
The 69th Emmy Awards will telecast live from the Microsoft Theater in Los Angeles, Sunday, September 17 (8:00 PM ET/5:00 PM PT) on CBS. The Creative Arts Emmy Awards ceremony – including all the music categories – will air Saturday, September 16 at 8:00 PM ET/PT on FXX.
But BMI was no slouch in tele-phonics. "We are particularly pleased about the broad spectrum of incredibly talented BMI composers and songwriters nominated this year, from seasoned Emmy winners to first timers," BMI vice president of film, TV and visual media relations Doreen Ringer-Ross said. "We're also happy to see music in a full range of programming across a variety of platforms, from traditional network and cable shows, to digital, and even documentaries.  The addition this year of the music supervision category is also very exciting," Ringer added.
The two smaller Performing Rights Organizations —SESAC and GMR — had no Emmy noms this year. But as Television Academy music governor and two-time 2017 Emmy nominee (and BMI member) Rickey Minor told MaxTheTrax, "Just getting the job is a high achievement, not to mention getting a nomination."
ASCAP Emmy Nominees
Outstanding Music Composition For A Series (Original Dramatic Score)
The Crown • "Hyde Park Corner" • Netflix
Rupert Gregson-Williams
Taboo • "Episode 1" • FX Networks
Max Richter 
Victoria (Masterpiece) • "Doll 123" • PBS
Martin Phipps (PRS), Ruth Barrett (PRS), Natalie Holt (PRS)
Outstanding Music Composition For A Limited Series, Movie Or Special (Original Dramatic Score)
Five Came Back • "The Price Of Victory" • Netflix Entertainment
Jeremy Turner
Suite Française • Lifetime
Rael Jones (PRS)
The White Helmets • Netflix
Patrick Jonsson (PRS)
Outstanding Music Direction 
Super Bowl LI Halftime Show Starring Lady Gaga • FOX
Michael Bearden
Outstanding Original Music And Lyrics 
Crazy Ex-Girlfriend • "When Will Josh and His Friend Leave Me Alone?" / Song Title: "We Tapped That Ass" • CW
Adam Schlesinger, Music & Lyrics
Jack Dolgen
Duck The Halls: A Mickey Mouse Christmas Special • Song Title: "Jing-A-Ling-A-Ling" • Disney Channel
Christopher Willis, Music & Lyrics
Paul Rudish, Lyrics
Jimmy Kimmel Live • Jessica Chastain/Willie Nelson/Hunter Hayes / Song Title: "The Ballad of Claus Jorstad (Devil Stool)" • ABC
Jonathan Kimmel, Music & Lyrics
Saturday Night Live • Host: Casey Affleck / Song Title: "Last Christmas" • NBC
Kenan Thompson, Lyrics
Will Stephen, Lyrics
13th • Song Title: "Letter to the Free" • Netflix
Karriem Riggins, Music
Unbreakable Kimmy Schmidt • "Kimmy's Roommate Lemonades!" / Song Title: "Hell No" • Netflix Gears
Jeff Richmond, Music
Tina Fey, Lyrics
Sam Means, Lyrics
Outstanding Original Main Title Theme Music
Genius • National Geographic
Hans Zimmer, Theme by
Lorne Balfe (PRS), Theme by
Stranger Things • Netflix
Michael Stein, Theme by
Kyle Dixon, Theme by
Victoria (Masterpiece) • PBS
Martin Phipps (PRS), Theme by
BMI Emmy Nominees
Outstanding Music Composition for a Series (Original Dramatic Score)
Jeff Beal – House of Cards / Chapter 63
Jacob Shea & Jasha Klebe – Planet Earth II / Islands
James Newton Howard – A Series of Unfortunate Events – A Bad Beginning
Martin Phipps (PRS), Ruth Barrett (PRS) and Natalie Holt (PRS) – Victoria (Masterpiece) / Doll 123
Outstanding Music Composition for a Limited Series, Movie, or Special (Original Dramatic Score)
Mac Quayle – FEUD: Bette And Joan / Pilot
Gary Lionellli – O.J.: Made in America / Part 3
Outstanding Music Direction
Duke Erikson, Jack White, T Bone Burnett – American Epic: The American Epic Sessions
Rickey Minor – Stayin' Alive: A GRAMMY Salute to the Music of the Bee Gees, Taking the Stage: African American Music and Stories That Changed America
Outstanding Original Music and Lyrics
Common (music & lyrics) – "Letter to the Free" from 13th
Rachel Bloom (lyrics) – "We Tapped That Ass" from Crazy Ex-Girlfriend
Darrick Bachman (lyrics) – "Jing-A-Ling-A-Ling" from Duck the Halls: A Mickey Mouse Christmas Special
Gary Greenberg (music & lyrics) – "The Ballad of Claus Jorstad (Devil Stool)" from Jimmy Kimmel Live
Eli Brueggemann (music), Chancelor Johnathan Bennett (lyrics) – "Last Christmas" from Saturday Night Live / Host: Casey Affleck
Outstanding Original Main Title Theme Music
Mac Quayle – FEUD: Bette and Joan
David Buckley (PRS) – The Good Fight
Martin Phipps (PRS) – Victoria (Masterpiece)
Ramin Djawadi – Westworld
Outstanding Music Supervision
Manish Raval, Jonathan Leahy & Tom Wolfe – Girls / Goodbye Tour