Music from film and stage has performed exceptionally well for the first half of 2017, with Moana, Guardians of the Galaxy Vol. 2 and Hamilton among the top performers, according to tracking from BuzzAngle and Nielsen Music.
Both charts reveal music from Disney's Moana Official Soundtrack  to be the most popular album in total consumption, which includes physical sales, streams, downloads and on-demand plays for the album and album-equivalent tracks. Nielsen tallies the Hawaiian tuner at 819,000, while BuzzAngle hulas to 887,477.  Both analytics firms placed Moana at No. 7 in terms of album sales.
On the BuzzAngle chart, soundtracks accounted for six of the top 25 performers, followed by No. 12 Trolls (620,279); No. 13 Hamilton (572,059); No. 15 Fifty Shades Darker (488,069); No. 19 Beauty and the Beast Original Soundtrack (446,857); and No. 22 La La Land (428,379). BuzzAngle calculates album consumption as "total album project units" equal to: album sales + song sales/10 + on-demand audio streams/1,500).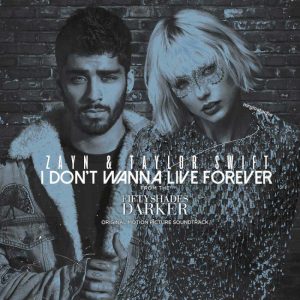 Universal Music Group emerges the big soundtrack winner of the first half, since it distributes music Walt Disney Records (Moana, Beauty and the Beast), Disney's Hollywood Records (Guardians of the Galaxy Vol. 1 and Vol. 2), Republic Records (Fifty Shades Darker) and Interscope (La La Land). 
Sony Music had a hit in RCA Records' Trolls and Warner Music Group with Atlantic's Hamilton original cast album. 
In terms of full album sales, soundtracks performed even better, netting eight of the top 25 slots, according to BuzzAngle. Moana jumped to the No. 3 spot with sales of 463,808 units, preceded only by Ed Sheeran's Divide  at 710,773 and Kendrick Lamar's DAMN. with 587,223, a noteworthy pop accomplishment.
Trolls, with music by Justin Timberlake, was the second highest-selling soundtrack full album, at No. 6 with 356,511 in sales, according to BuzzAngle, followed by Guardians of the Galaxy Awesome Mix Vol. 2 at No. 8, with 336,615 units. The success of that film pushed the 2014  Guardians of the Galaxy Awesome Mix Vol. 1 soundtrack album to No. 20, with 194,162 units sold in the first half of 2017.
Nielsen, which only released the Top 10 in each category, did not track Moana in its Top 10 album sales, which placed Trolls at No. 7  (373,000 units) and Beauty and the Beast Original Motion Picture Soundtrack at No. 10 (337,000).
With numbers that pale compared to digital, but bellwether a hard-core music fan base, vinyl also saw strong soundtrack performance for the January through June 2017 period. BuzzAngle placed Guardians of the Galaxy Awesome Mix Vol. 1 in the No. 1 position (28,853). Nielsen had it at No. 3 on sales of 30,000 units, with La La Land commanding the No. 2 spot (33,000). Both soundtracks trailed the Beatles anniversary release of Sgt. Pepper's Lonely Hearts Club Band (39,000).
BuzzAngle had Sgt. Pepper's at No. 8, on sales of 17,699 units — among the biggest discrepancies between the two lists. Ironically, while both records contain tunes from prime baby boomer time periods — Pepper's from the '60s and Galaxy from the '70s — the movie on which the Galaxy soundtrack is based targeted millennials, which demographic presumably accounted for the bulk of soundtrack buyers, a testament to the staying power of music from that era.
In terms of songs, the Zayn Malik-Taylor Swift duet "I Don't Wanna Live Forever" from Fifty Shades Darker was the standout, landing at No. 5 on Nielsen's Top 10 Digital Song Sales chart (1.048 million), and No. 10 in terms of digital song consumption (song sales and on-demand).
"I Don't Wanna Live Forever" also landed at No. 5 on BuzzAngle's song sales chart and No. 10 on its song consumption list, with very similar numbers:
Nielsen: 1,048,000 in song sales; 2,140,000 in song total project (sales, sales-equivalent-streams, on-demand); 163,902,000 in streams.
BuzzAngle: 1,064,225 in sales; 2,138,897 in total project; 161,200,803 in song streams
New York-based Nielsen Holdings operates Nielsen Music, which compiles its mid-year music charts in conjunction with Billboard magazine. BuzzAngle is owned by music technology company Border City media, based in Westchester, New York. You can download the complete reports from Nielsen Music and BuzzAngle by clicking the appropriate links.