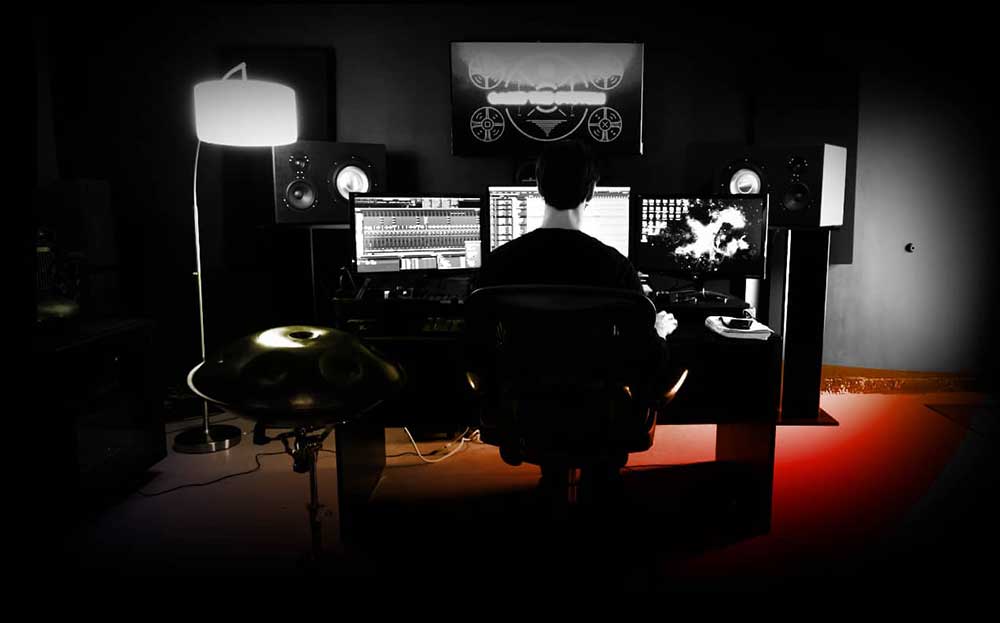 Greg Tripi's musical career is somewhat unusual in that he is a classically trained orchestra bassoonist who arrived at film composition after a detour in heavy metal, bass guitar and drums. I've got a lot of different styles, and they all contribute. It's fun to cross pollinate. I'll find myself using classical orchestration on my electronic projects, and then applying heavy metal techniques to my orchestrations." That fluid approach has served him well , workign with composer Cliff Martinez on films including War Dogs, director Todd Phillips on , and Neon Demon, directed by Nicolas Winding Refn, both released in 2016. Tripi's credits also include and including the TV series The Knick and Goldilocks.
His credits also include the videos games 'Twisted Metal" and "Far Cry 4." Greg's compositions have been featured in national advertisements by Adidas, Lincoln Motor, Miramax Films, Ghost House Pictures and the Coca-Cola Company, among others. A breakthrough opportunity was winning an ATAS Foundation fellowship which afforded the opportunity to work with Snuffy Walden. Tripi, who runs his own shop, eSonic Productions, based in Los Angeles, just got another big break — a solo composer credit on the Rememory, starring Peter Dinklage and Julia Ormond, which premiered at Sundance on January 25.
MaxTheTrax: What was your general approach to Rememory?
Greg Tripi: The director, Mark Palansky, had approached me with the idea of something electronic and unique. We started down that path, but realized there were some very personal stories in the film that could benefit from more organic and warm sounds. I started incorporating strings and glass instruments in to the score, and it worked well, so the whole thing turned in to a hybrid of these two sound palettes. Near-future percolating synths, blended with these organic and personal sounds. Once we heard the way it worked on the first cue, it became the inspiration for the rest of the score. A lot of the inspiration came from the heavy use of geometric symbols in the movie. I came up with several symmetrical poly rhythms in the synth lines, but it wasn't supposed to hit you over the head as being too obvious.

MaxTheTrax: What was the most unusual decision you made?
Greg Tripi: Mark mentioned to me early on that the score should be "bold". I took it to heart, and made of a couple of scoring decisions that stuck out and really called for attention. It wasn't necessarily my first instinct, or my usual style, but I loved having the space to be creative and push the envelope in terms of what is expected of the music.
MaxTheTrax: How about the biggest risk?
Greg Tripi: I decided to record a full orchestra at the last minute, and quadrupled my work with barely any time left.
MaxTheTrax: At what point were you brought in to this project?
Greg Tripi: I was brought in after the first cut of the movie was finished. We worked very hard to meet a deadline, and then went back for some re-edits. They turned out to be very substantial updates to the film, so I came back in again after the new version of the movie showed up. The picture was a work in progress until the very end. We really wanted to get it right.
MaxTheTrax: How did you record it, with the orchestra?
Greg Tripi: We recorded the orchestral parts of the score in Macedonia. We also featured a solo violinist and cellist, who we recorded in New York. The violinist was actually Peter Dinklage's brother, Jonathan, who is a professional violin player. Since Peter was the lead in this film, Jonathan offered to contribute to the score early on. Aside from that, I played all of the other instruments myself. I played a set of tuned wine glasses, a metal instrument called a Halo, guitar, and lots of synth programming. There is also a zither played with an ebow that makes several appearances in the score.
MaxTheTrax: What's your digital setup?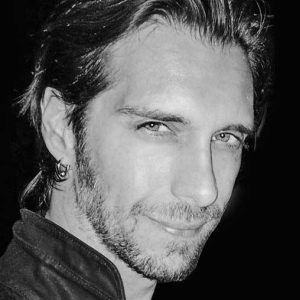 Greg Tripi: I compose with Digital Performer and Ableton Live. Almost all of the cues involved parts created in both programs, and then combined in DP. Most of the instruments were custom ones that I built or programmed. We used some special noise removing software to get the cricket sounds out of the glass performances. They never stop chirping when I record here.
MaxTheTrax: So you recorded in Madeconia, New York and at your studio in Los Angeles?
Greg Tripi: Yes. The orchestral work was all in Macedonia, the soloists were recorded in New York and my work was at my studio, here in Los Angeles. The strings were mixes remotely, and then everything was combined here in LA.
MaxTheTrax: Who did the mix?
Greg Tripi: I mixed the score myself. The orchestra parts were mixed by Satoshi Naguchi, and the 5.1 surround upmix was done by my music editor Mark 'Vordo' Wlodarkiewicz.
MaxTheTrax: Budgets can be rough on indie films, but it sounds like you got a lot for your money.
Greg Tripi: I had fillet mignon aspirations, on a Big Mac budget, so I made every cent count.