2K pumps up the volume with DJ Snoopadelic and Park After Dark, a new feature for "NBA 2K17,"which leaped to the top of the charts since its release last month.
While Imagine Dragons, Noah '40' Shebib and Grimes curated the in-game soundtrack for "NBA 2K17," the artist also known as Snoop Dogg will spin a specially curated set for the Park After Dark feature, tipping off Nov. 26, when the MyPARK mode will morph into an alt-programmed music scene "destination" with one-off availability, though DJs including Future and Premiere have been tapped for future installments as the multiplayer online competition series continues through its promotional arc.
The performances — which will have custom expansion features — are open to anyone with NBA 2K17 on a PlayStation4, Xbox One or Windows PC environment. "As the world's greatest NBA 2K17 player, it's only right that I get to Snoopify the Park After Dark," shared the rappin' sportsman, who was scanned into the game so he can spin during Park After Dark, lighting up an eclectic nighttime set, reminiscent of that found at a music festival: with a center stage for the performance featuring a superstar avatar, glowing décor, MyPLAYER apparel, and light shows.
Snoop envisions it as "house parties around the globe, jumping off." Participating gamers can compete in traditional MyPARK games while they soak in the ambiance or opt for exclusive Park After Dark 3Pt Shoot-Out and Dunk Show-off challenges, and enjoy pick-up games, with players dropping-in somewhat randomly on fellow NBA 2K17 enthusiasts around the globe in the virtual connected environment.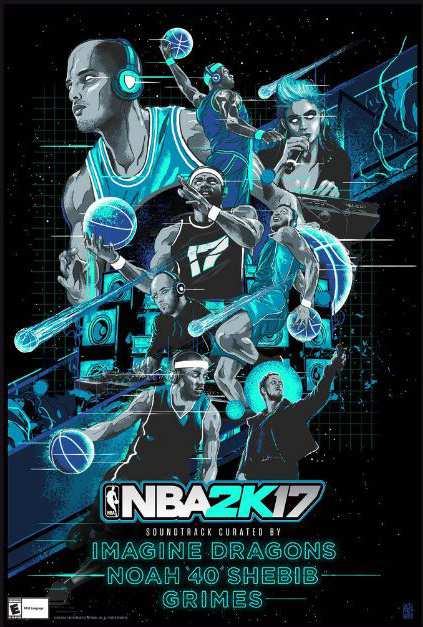 Previous "NBA 2K" installments featured music supervised by LeBron James and Pharrell Williams. "Music is such a big part of the NBA 2K franchise and greater basketball culture, so taking such an innovative approach demonstrates our commitment to evolving the game into a destination for more than just hoops," NBA 2K vice president, marketing, Alfie Brody said, noting that "Park After Dark" is something designed to deepen the NBA 2K17 community bonds as well as enrich the overall game experience.
The "NBA 2K17 Standard Edition" is available in both digital and physical formats for $59.99 on Xbox One, Xbox 360, PlayStation4 and PlayStation3 and Windows PC platforms. The "NBA 2K17 Kobe Bryant Legend Edition" is also available in digital and physical formats for $79.99 on Xbox One and PlayStation4. Also available is the "NBA 2K17 Kobe Bryant Legend Edition Gold" is priced at $99.99 (and includes all standard NBA 2K17 Legend Edition contents, plus bonus items).
NBA 2K is developed by Visual Concepts, a division of Take-Two Interactive Software, Inc. (NASDAQ: TTWO), which also owns publisher 2K. Rated E for Everyone, online players are required to be 13+ to create accounts).  Follow @NBA2K on social media and look for the hashtag #ThisIsNotAGame for the latest NBA 2K17 news.
Founded in 2005, 2K titles include the "BioShock," "Borderlands," "Mafia," and "XCOM" franchises, "Evolve," "Battleborn," Sid Meier's "Civilization" series, the "WWE 2K" franchise and "NBA 2K," which Metacritic.com has consistently ranked as having the highest-rated annual console sports title (2008-2016).