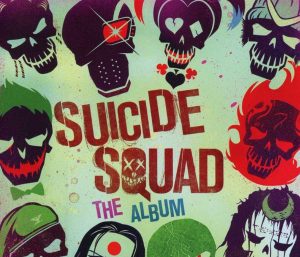 Warner Bros. summer smash Suicide Squad is the first soundtrack of 2016 to be certified gold by the RIAA,  having sold more than the requisite 500,000 units in a scant six weeks. During that same period the film more than $315 million domestically and $700 million worldwide.
The soundtrack features tunes by Skylar Grey, Eminem, Twenty One Pilots, Grimes, Skrillex and Kevin Gates, among others. While there are 14 songs on the soundtrack, the film boasts 24, including snippets from the White Stripes, the Rolling Stones and AC/DC.
Among the songs that did make it to the soundtrack, the evocative reinterpretation of the Bee Gees' "I Started a Joke" that was such a crowd-pleaser on the trailer (featuring vocals by Becky Hanson). The soundtrack is reviewed here.
Suicide Squad The Album is released through Warner Music subsidiary Atlantic Records.