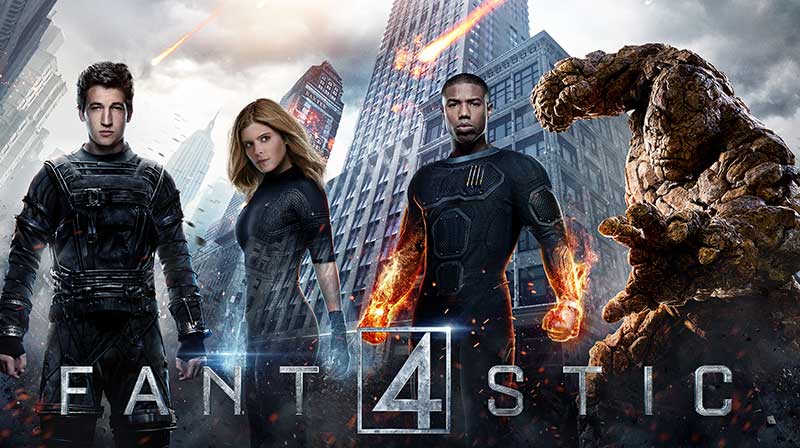 The Phillip Glass-Marco Beltrami score for Josh Trank's The Fantastic Four is available for streaming on Spotify. The film hits theaters this weekend from 20th Century Fox.
"What we were trying to achieve musically was the spirit of curiosity and innocence," Beltrami told TheFilmStage.com. "We were inspired by the film's scientific exploration from the point of view of these young characters, and how their curiosity develops into a position of power."
The somewhat quixotic pairing of Beltrami-Glass generated a good deal of anticipation in scoring circles.  Glass — Oscar-nominated for Notes on a Scandal (2006), The Hours (2002) and Kundun (1997) is known for a cerebral, minimalist approach. Beltrami, while no slouch in the intellect department (completing undergrad at Brown, he attended the Yale School of Music on a scholarship), is best known for horror films (the Scream series,  Hellboy, Resident Evil) and straight-on actioners (World War Z, I Robot, The Wolverine). His Oscar-nominated work on 2007's 3:10 to Yuma and 2008's The Hurt Locker demonstrated broader range than that which he was generally associated. More recently he's been in Australia recording Alex Proyas' Gods of Egypt, and has just been signed to score Timur Bekmambetov's upcoming Ben Hur.
While the film has been taking a critical beating, The Fantastic Four score has been well-received. SountrackGeek.com called it "interesting, but not very super-heroish" (which sounds like a good thing) and said it succeeded in modernizing the Marvel sound. Though not specifically a commentary on the Fantastic Four score, this is a very interesting Tor.com article on why Marvel needed to shake things up a bit in the music department.