Inon Zur, whose scored last year's Reclaim, starring John Cusack, is releasing an original collection of his music for video games.  Available through iTunes as of July 30, "Age of Sirens" includes previously unreleased material composed for games. Among the gaming credits amassed by Zur: "Baldur's Gate 2," the "Prince of Persia" series,  "Avatar: The Game," "New Vegas" and "Dragon Age." Next up, the Dungeons & Dragons PC-game "Sword Coast Legends," due out from Hasbro in September.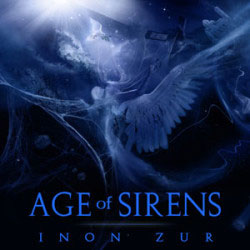 The 18-track "Age of Sirens" features vocals by  contains 18 tracks, with vocals provided by Aeralie Brighton, with whom Zur collaborated on games including "Rift," "Ace Combat: Joint Assault" and the "Lord of the Rings: War in the North."
In television, Zur has scored for series including CBS' "Ghost Whisperer: The Other Side," Marvel Kids' "Iron Man," ABC's "Digimon," Fox's "State of Grace," "Escaflowne," and "Power Rangers."  His film work also includes the romantic comedies  "Au Pair" and "Au Pair 2.
Video game scoring is big business, characterized by players report as a huge part of the gaming experience. The sector will tally an estimated $16.4 billion in revenue this year, according to Statista. And while Zur said "Age of Sirens" is for his fans — who with roughly 60 games to his credit, must be legion — the $10 per download iTunes release will make his accountant happy, too.